Combining Mayer and Ramos' years of personal experience with Dr. Fung's clinical experience and scientific rigor, Life in the Fasting Lane is a unique, accessible, and life-changing guide to developing a sustainable and beneficial fasting routine.
Today, most doctors, dietitians, and even diabetes specialists consider type 2 diabetes to be a chronic and progressive disease―a life sentence with no possibility of parole. But the truth, as Dr. Fung reveals in this paradigm-shifting book, is that type 2 diabetes is reversible.
In BioDiet, Health educator and researcher Dr. David G. Harper offers a new, scientifically validated approach: a low-carbohydrate, high-fat, ketogenic plan that works with the body's natural processes to improve health and reverse decades of damage caused by our collective carbohydrate addiction.
Everything you believe about how to lose weight is wrong. Weight gain and obesity are driven by hormones—in everyone—and only by understanding the effects of insulin and insulin resistance can we achieve lasting weight loss.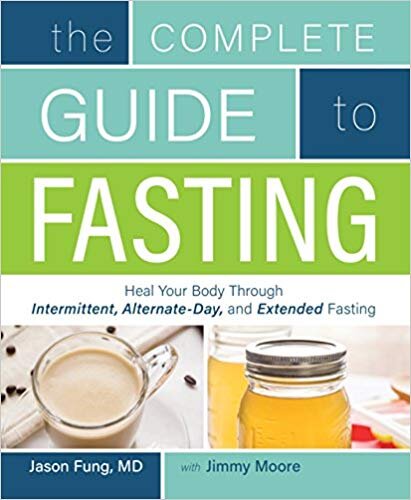 The Complete Guide to Fasting explains:

• why fasting is actually good for health
• who can benefit from fasting (and who won't)
• the history of fasting
• the various ways to fast: intermittent, alternate-day, and extended fasting
• what to expect when starting to fast
• how to track progress while fasting
• the weight loss effects of fasting
• how to ward off potential negative effects from fasting
These listings contain affiliate links. This helps us to produce quality content. If you buy something through one of these links you won't pay a penny more, but we may receive a small commission.